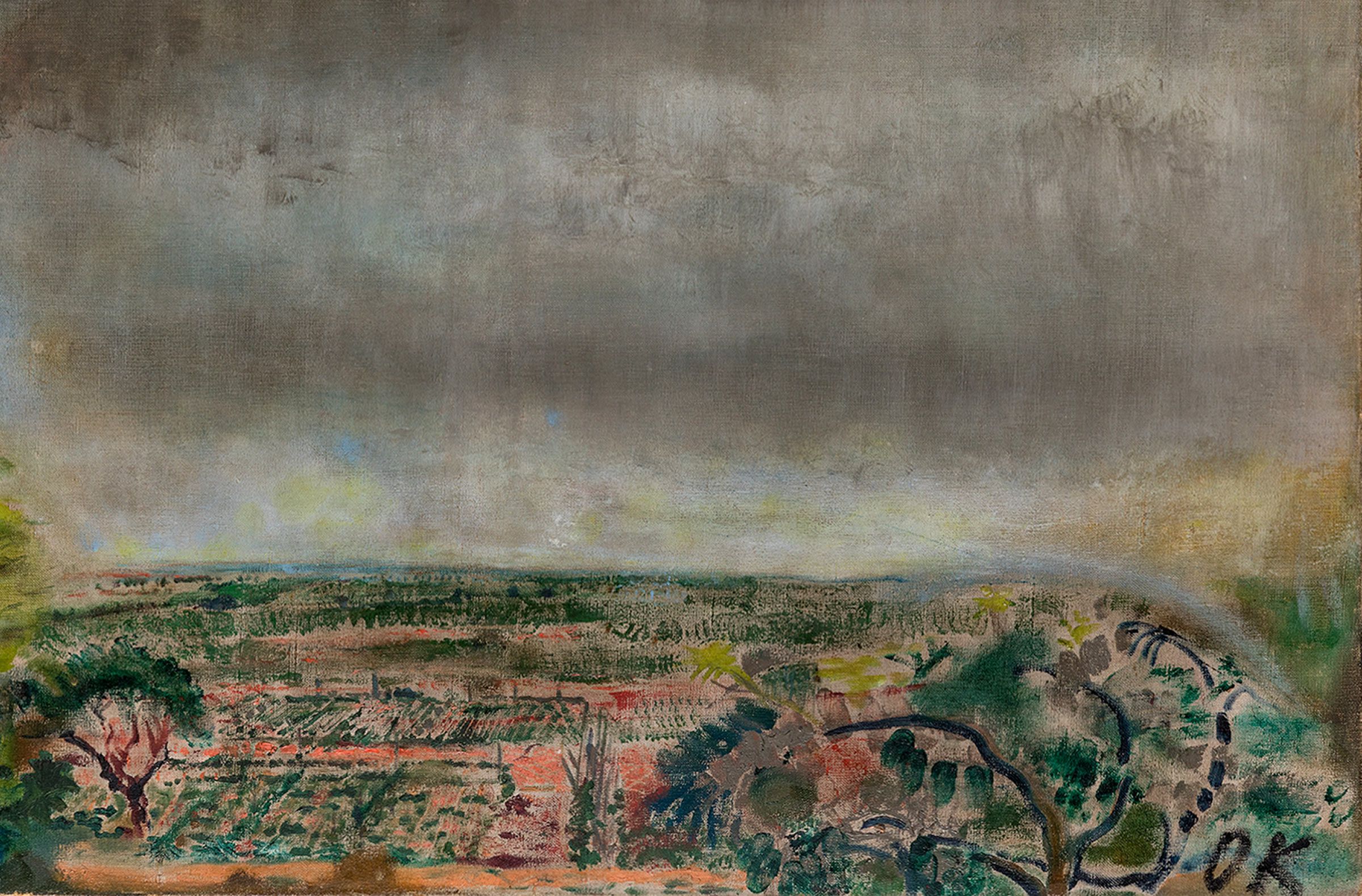 © Fondation Oskar Kokoschka, Vevey
CATALOGUE RAISONNÉ OF PAINTINGS BY OSKAR KOKOSCHKA
Note to readers
This catalogue raisonné is the first complete inventory of the paintings of Oskar Kokoschka. By publishing it online, the Fondation Oskar Kokoschka is thus making the artist's work available to all members of the research community and the public at large.
The co-author of the first volume of the catalogue raisonné published in 1995 by Galerie Welz in Salzburg, Katharina Erling has been an expert on the subject for more than 30 years. Walter Feilchenfeldt Jr., the son and successor of Kokoschka's former representative Walter Feilchenfeldt Sen., has been associated with the artist, his widow and his work for many decades. He has therefore been able to assist the project with some invaluable information contained in the archives of Galerie Cassirer, which he runs.
The online catalogue raisonné of the paintings contains all of Oskar Kokoschka's 490 works in the medium. It is an updated version of the catalogue dating from 1906 to 1929 edited by Johann Winkler and Katharina Erling that was published in 1995, and complements it with reference to their preparatory work for the years from 1930 to the artist's death.
The Fondation Oskar Kokoschka holds the rights to the artist's work and is the publisher of the online catalogue of Oskar Kokoschka's paintings. The catalogue raisonné aims to report at all times on paintings whose authenticity is beyond doubt. The expertise of the catalogue's authors is based on long experience in the field of scientific research into the artist's work and their findings can be consulted and checked online by both specialists and the general public alike. Oskar Kokoschka's work is well documented, and based on current understanding, the inventory is thought to be complete. Nevertheless, the possibility that previously unknown works may emerge cannot be excluded. The authors of the catalogue raisonné will examine such works, and, in case they would prove authentic, will list them in the catalogue raisonné. The following regulations apply to any request for clarification:
On receipt of an illustration of good quality, the FOK will seek the opinion of the authors of the catalogue raisonné on the authenticity of the work and give an answer.
The clarification is free of charge. No further correspondence will be exchanged regarding the reasons for the decision.
In unclear cases, the FOK may require that the work be presented in its original form. An agreement on the related costs would be agreed upon beforehand with the questioner.
If a clarification is requested before the original, all associated expenses will be borne by the questioner.